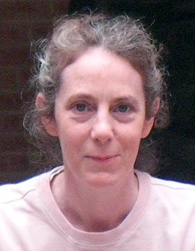 Public : Adults, children, elderly people
Indication: artists, athletes, people with chronic pain, movement difficulties or muscular-skeletal disorders. Disabled people, stroke victims, MS sufferers.
Originally from Scotland, I studied dance at the Laban Centre for Movement and Dance, London, where I gained a BA Honours degree in Dance Theatre. I also studied acting and worked as a performer for over 10 years. I discovered the Feldenkrais Method™ at the age of 18 and have practised it for 30 years. I became a practitioner in 2000.
The Feldenkrais Method™ is an educational movement system which helps us improve the way we move at home, at work, in sports, leisure or artistic activities. It offers a very gentle, sensitive approach to working with movement and awareness which is particularly suitable for those suffering from joint pain, muscular tension, nerve pain, and the effects of accidents and injury. There are group classes called « Awareness through Movement™ » and individual hands-on sessions called « Functional Integration™ ».
Degree :
BA Honours degree in Dance Theatre /
Laban Centre for Movement and Dance, University of London, Goldsmith's College, London. Strasbourg International Feldenkrais™ Training, France.
Contact information
Phone: 05 61 23 80 40
Email: info@movement-refinery.com
Website : www.movement-refinery.com
Address: 27, rue Mascard, 31500 Toulouse