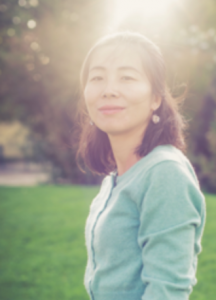 Ruicen Liu, UK Trained Psychotherapist
Former Psychotherapist at NHS (National Health Service) in England
Former Psychotherapist at City University London
Public — Child, Adolescent and Adult
Speciality: Integrative Psychotherapy with a Jungian Analytical inspiration
Trained in Integrative Psychotherapy, I studied some major theories and techniques of practice from Psychoanalytic Tradition, from Humanistic Tradition, as well as from Existential Tradition. Among all these approaches to psychotherapy, I feel a natural affinity with Carl Jung's view of the human psyche. That is to say, his understanding of psychological difficulties and of the way towards healing. Apart from the Jungian analytical approach, I also feel drawn to the existential approach.
I find existential views on human conditions an important philosophical guide in my practice, helping me root my client's difficulties in the perspective of human existence. Moreover, the 'unconditional positive regard', practiced in the humanistic tradition, is the fundamental attitude that I naturally take towards my clients and towards all my fellow human beings.
Training
Degree — Postgraduate Diploma in Integrative Psychotherapy and Counselling
School — Regent's University London: MA in Integrative Psychotherapy and Counselling (Postgraduate Diploma granted by University of Walsh)
The Society of Analytical Psychology: Programme 'Introduction to Jungian and Post-Jungian Concepts'
The Institute of Psychoanalysis: Programme 'Introductory Lectures and Seminars on Psychoanalysis'
Language spoken: English and Chinese.
Contact information