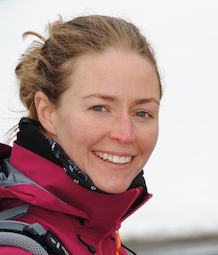 Public: Adults, Children, Babies, Pregnancy, Athletes, the Elderly.
Degree: BSc (Hons) Ost., Bachelors degree in Osteopathy from the British School of Osteopathy (now called the University College of Osteopathy).
I am a British trained osteopath. I qualified in 2003 and have worked in New Zealand, the United Kingdom and France. I work in both English and French.
I am very passionate about the benefits of osteopathy, natural health and helping my patients restore their health through manual therapy as well as making sure that they understand the problem, what caused it and what they can do themselves to maintain their health in both the short and long-term and prevent the problems from recurring.
Osteopathy treats the patient as a whole, not just the musculoskeletal system. My patients present with a wide variety of issues from migraines to sports injuries; digestive issues to pregnancy support; arthritic conditions to colic and sleep issues in babies. I work with patients of all ages, shapes, sizes, abilities and disabilities and place importance on communicating with other health care professionals to ensure holistic support of each patient.
Do not hesitate to call if you would like to discuss whether osteopathy would be suitable for you.
Contact Info:
Phone: 06.22.42.70.68
Email: info@toulouseosteo.com
Website: www.toulouseosteo.com
Address: 121 Route de Grenade, 31700 Blagnac