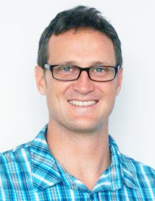 Public : Children, adolescents and adults.
I offer short-term and long-term therapy with an integrative orientation (emotional and analytical orientation) to people who need help coping with psychological distress.
Here are a few therapy indications : emotional and relationnal difficulties, parenthood support, working difficulties, self esteem.  I also offer play and talk therapy for the younger children, coping with school and learnings disabilities, lack of self esteem, sleep or behavior disorders, eating disorder.
Clinical psychology is the branch of psychology concerned with the assesment, diagnosis and treatment of psychological disorders or psychiatric problems but also the treatment of complex human problems and behavior. They are not medical doctors such as psychiatrists and do not precribe medications. Clinical psychologists who work as psychotherapists often use different treatment approaches when working with clients. While some clinicians focus on a very specific treatment outlook, many use what is referred to as an integrative or eclectic approach. This involves drawing on different theoretical methods to develop the best treatment plan for each individual client.
Degree : Master 2 of clinical psychology and psychopathology option therapeutic practice
University or school training:
University of Pierre Mendès France (Grenoble) / University of Toulouse 2 Le Mirail
Contact information
Phone: 06 24 86 19 25
Email: willbuna@hotmail.fr
Address: 16, rue du Pic du Midi, 31240 L'union
Chargement de la carte en cours