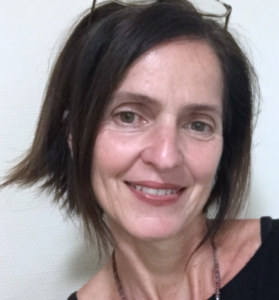 Public: Adults, adolescents and children as early as two.

I have a psychoanalytical approach with an analytical Jungian orientation using verbal and art-therapy. I  offer a combination of  techniques according to the needs of my clients.
The dialogue created via the mediations is sometimes unexpected, and creative, allowing access to spontaneous content. Wether we are looking at conflictual relationships, anxiety, depression, eating disroders, high potential, trauma, emotional distress, hyperactivity, behavioral issues… it is about finding the inner ressources to change the way our psyche has adapted to painful stimuli and reorganize our emotional response.
Degree
Master of Clinical psychology and psychopathology (University IC Toulouse)
Licence of psychology (University of Lyon Lumière)
DU University Paul Sabatier Toulouse III – Psychiatry and creativity
International  Society for Sandplay Therapy (ISST) – certification in progress
Contact information